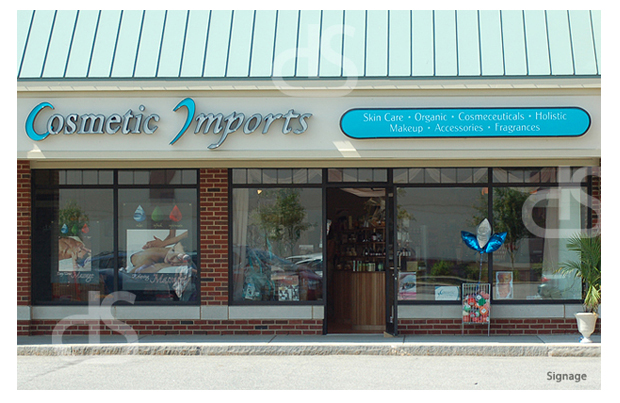 Retail Signage Design
Day One: The first retail store was an empty shell and I wanted to help with the interior design so I presented concepts and the build out began. Make no mistake, the store and business development was a team effort by the owner, partner, web developers and many more.
In addition, the entire online Cosmetic Imports ecommerce web site was designed and developed, web developers provided customization, product photos, google ads and daily updates were also required.
The entire branding and marketing efforts were developed by DS Design Studio. Marketing strategies were discussed with the Owner and CEO and we designed and developed all marketing collateral, promotions and signage.
OUR GOAL IS TO MAKE YOUR COMPANY SUCCESSFUL, so if you feel that we can assist in these types of marketing initiatives, please review the Cosmetic Imports Portfolio section.